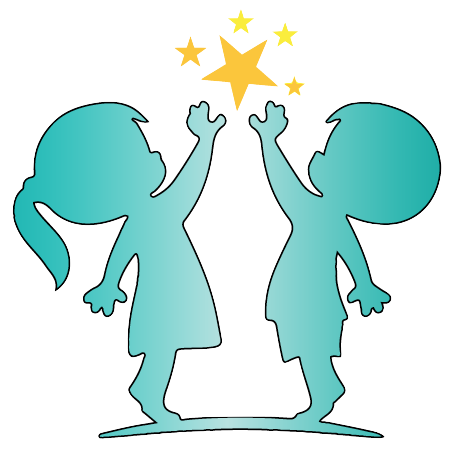 Discovery Village
Child Care
Hi Laura, Thank you! I can see the room perfectly now. BTW, I love the new system. The camera angles and the clarity are so much better. Being able to log into your camera system has made me feel like I am with my grandchildren every day. I also want to tell you, my heart broke a little when my daughter told me that the babies were going to go to day care. (My kids never did.) However, my opinion changed 100% after being able to watch them in your care. I said to my co-workers..."They're having fun! They have friends!" So thank you again!
Hey Laura, I just wanted to say that I just LOVE bringing MJ to your daycare! Thank you for making (I know Abbie did) something for my brother for Father's Day! It means a lot! Abbie and I took the picture on my way out the door yesterday and I just picked it up and it brought tears to my eyes! I appreciate how she went above and beyond to make things work! Actually everyone there does!! I knew picking Discovery Village was right the second I met you! Thank you for everything and dealing with all of us!
"Discovery Village is AMAZING! They are professional, organized, structured, and most importantly, loving and caring for my children! My older son is now in pre-k, but started when he was 6 months old and my younger son is in the toddler class. As they have grown and traveled to new classrooms each year, I have been so pleased with the quality of teachers and how loving they are with the children. I highly recommend Discovery Village!"
"Our daughter has been attending this center since she started daycare at 4 months old. We've gotten to know many of the teachers and they are all so caring with her. She's learned so much, she's starting pre-k there this year, and her teachers have already taught her colors, numbers, letters and how to write her name! Being able to take a peek at her whenever I want is another perk as well."
"My son has been at Discovery Village since he was three months old and they are absolutely amazing. I had originally chosen the center as it was close to my work but when my work moved I kept my son there because I didn't think I could find a place that would be as perfect.

He has loved all of his teachers there, runs to see them and gives giant hugs to all of them. He's learned so much and it's clear how much the teachers and staff care about the children there. I'm going to be so sad when it's time for my son to go to kindergarten and is no longer at
Discovery Village."
"A VERY HAPPY PLACE. We love it here. My daughter (toddler) has been attending this school for the past 1 year, and she really likes it there. The curriculum and activities are so much fun and she gets to learn a lot. The teachers and staff are always welcoming, and always try to do a little more for the kids. The classrooms are nice, clean, spacey and filled with sunlight, memories and learning materials. Kudos to the Discovery Team."
The day we first toured Discovery Village, we quickly knew we were someplace truly magical. The clincher, however, came when the tour was over, and my wife and daughter and I were all sitting in the front office. The class which our daughter would eventually join came parading through, on their way to their classroom. The teachers warmly introduced themselves, and asked if our daughter would care to join them. With zero prompting, she joined the line, went straight into the classroom, and within sixty seconds, was sitting and playing with the other kids, as if she had been there forever. She's been there ever since. Thank you Discovery Village!
All of the teachers are warm and compassionate with the children! Between our two kiddos we've been with DVCC since 2016! We are very happy! The Administration/leadership team are all great and very approachable and responsive!
Our kids have had some really incredible teachers at Discovery Village! Their patience, love, and attention had such a positive impact on our children and our family. I also can't say enough good things about Abbie and the admin team, who were frequently responding to our texts and e-mails at any hour of the day. Thank you Discovery Village Family!
My twin children have attended DVCC since 6months of age and it has been the best experience for our family. The staff is incredibly supportive, transparent, communicative and I trust them wholeheartedly. Our children are heading into kindergarten in September, which is absolutely bittersweet.
My daughter spent 5 full years at Discovery Village. It was like her second home. She has been attending the center since she was 3 months old. This September she will be going off to Kindergarten, and we are so sad to leave this lovely place behind.

She has learned so much. They really take the time to focus on the kids and their needs. Everything about Discovery Village is amazing. The staff, the center, the cleanliness of the rooms, the way the children/parents are treated. Thank you, Discovery Village for all the hard work you put in to keep our kids happy and safe each day.!
Discovery village has made an amazing impact on my son. He started there as a baby who needed early intervention due to a speech delay. Discovery's amazing staff and teachers help him not only catch up to his peers but learn Spanish words as well. I have never been more at ease with leaving my child with any other provider.
We love DVCC!! After looking into and visiting too many child care centers, my husband and I walked in and we knew it was the place we wanted to send our daughter. You just get this good and positive energy as soon as you walk in and to top it off, the staff is amazing too! They take such great care of my baby girl, it makes me happy to send her off every morning and know she'll be taken care of.

We like that it's an educational based facility with the small ratio of children and wonderful teachers and exposes your child to different aspects of learning through sensory and play. The center has a great playground which is really nice and different from other preschools. They have a garden, water table and a play kitchen! All my questions are kindly answered by any staff bot only admin. We are so happy to be part of the DVCC family !
Discovery Village Child Care is a place to learn, grow, and be loved! We believe that children bloom and flourish in a setting that is educational, nurturing, safe, and positively challenging.
We have an immediate need for full-time toddler teachers, and full-time preschool teachers!
We are also looking for full-time floaters and part-time break coverage employees. Please fill out the employment form right below to find out more about the various opportunities here at Discovery Village Child Care!
We have an immediate need for full-time toddler teachers! 
We are also looking for full-time floaters and part-time break coverage employees. Please also fill out the form right below to find out more about the various opportunities here at Discovery Village Child Care!
Discovery Village Child Care Center will be Closed in Celebration of the following Holidays
and for the following Professional Development Days during the year of 2023.
• Martin Luther King Day – Monday, January 16, 2023

• President's Day – Monday, February 20, 2023

• Professional Development #1 – Friday, March 17, 2023

• Memorial Day – Monday, May 39, 2023

• Professional Development #2 – Friday, June 16, 2023

• Juneteenth – Monday, June 19, 2023

• Day BEFORE Independence Day - Monday, July 3, 2023

• Independence Day – Tuesday, July 4, 2023

• Professional Development #3 – Friday, September 1, 2023

• Labor Day – Monday, September 4, 2023

• Professional Development #4 – Monday, October 9, 2023

• Thanksgiving Day – Thursday, November 23, 2023

• Day AFTER Thanksgiving – Friday, November 24, 2023

• Christmas Eve (Observed) – Friday, December 22, 2023

• Christmas Day – Monday, December 25, 2023

• Day After Christmas - Tuesday, December 26, 2023

**Subject to Change – 30 day notice of any changes in holiday closures will be given

Discovery Village Child Care Center will be CLOSING EARLY at 1:00pm on the following days:

• Thanksgiving Eve - Wednesday, November 22, 2023
Show your DVCC pride with some cool swag, bags, hats and more for the whole family!
Each item is embroidered with our own DVCC logo! All proceeds go to child enrichment activities and classroom supplies!
Check back often – we're hoping to add digitally printed swag and items soon!
We would love the opportunity to show you around our center. Feel free to fill out the form below, and we will reach out to set up a visit!